HVAC / CRAC & Cooling Systems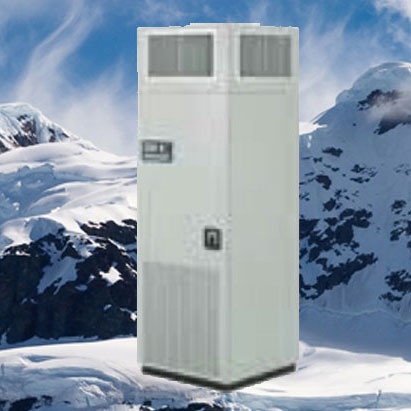 HVAC or CRAC systems control the ambient environment (temperature, humidity, air flow, and air filtering) to keep your data center, server room, and equipment cool and functioning properly. Please contact MBI Group to get more information or to set up a free, on-site assessment.
Liebert HPM units are air conditioners equipped with EC Fans, with several air delivery versions: downwards (underfloor delivery), upwards and "displacement".
Liebert HPM units are equipped with an iCOM® Control, featuring an integrated Web connection and two optional graphic displays. Liebert HPM combines different cooling technologies in order to provide the ideal solution for any customers' needs:

Direct Expansion: available with the air or water-cooled Copeland Scroll compressors.
Chilled Water: to be used with Liebert HPC.
Dual-Fluid: matches low running costs together with total reliability. It operates with chilled water, thus guaranteeing business-continuity, as a result of spare compressors quickly intervening whenever the central unit stops.
Freecooling: to reduce power consumption leveraging on low winter temperatures to cool the data center, thus avoiding the use of compressors (365 days per year).

Room Air Conditioners
A wide variety of indoor unit designs and outdoor unit capacities ensures the flexibility to meet the most challenging of air conditioning needs. From aesthetic wall-mounted and floor-standing designs to ceiling-recessed cassettes, abundant options are available to match virtually any interior design. Many systems are equipped with the "l-see sensor", an original Mitsubishi Electric technology that realizes better air conditioning control. This is combined with other industry-leading energy-saving and silencing technologies to produce air conditioners that provide optimum performance and room comfort wherever they are installed.

Contact us today to schedule a free analysis to assess your needs.

Email Us